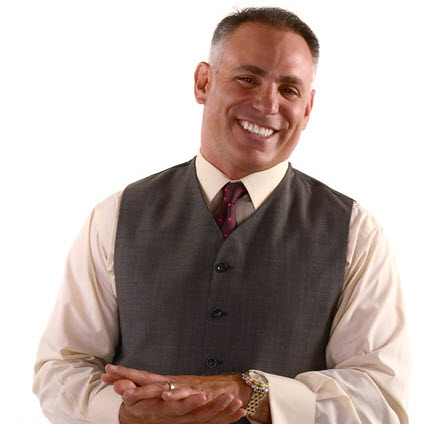 Brent McDonald
Sr. Loan Originator

Serving YOUR FAMILY like they are our family
Brent has been financing homes in Arizona for 20+ years; this expertise makes the difference in finding solutions for borrowers. Brent works at All Western Mortgage a boutique lender that is family-owned and operated. Brent leverages the flexibility & power of All Western Mortgage to create a personalized experience for each of his clients, keeping the everybody in the loop throughout the process is his specialty….well that and solving problems. Brent is exceptionally at getting over, under or through obstacles to get a family into their home.
Brent grew up in rural Michigan and moved to Arizona in 1997, where he met his "angel," his wife Elizabeth, at the swimming pool in their apartment complex in Old Town Scottsdale. Together, they are the proud parents of two teenagers his daughter Jordan and son Noah. Brent is a family man who puts those he loves first, and he makes a point to treat his customers with that same level of focus and integrity.
When not at work, Brent stays busy with youth sports. He coached his son and daughter for a bunch of years but now that they are older, he supports them from the bleachers. Brent loves God and facilitates the Dave Ramsey Financial Peace University Course at his church. During those rare "alone" moments, you will find Brent on at the Golf course, riding his road bike doing some woodworking….all while listening to some good-ole Rock-N-Roll.
Our Reviews
We work hard to build long-lasting relationships with all of our customers.
Read or Leave Reviews
Our Commitment
We are dedicated to providing superior service combined with innovative loan programs to ensure the greatest value for our customer… creating a "Client for Life."
We are committed to serving the needs of borrowers, real estate professionals and loan officers alike, as we uphold the highest ethical standards and treat our clients and business partners with the utmost respect and honesty. We take our commitments seriously and do the right thing without compromise. How we deliver results is just as important as the results we deliver. We are committed to maintaining a transparent mortgage platform, providing you with the confidence that we truly offer the best solutions to our clients.
---
At All Western Mortgage, we leverage our talent and resources to reinvent our industry, continuously striving to be recognized as a leader in the mortgage business.